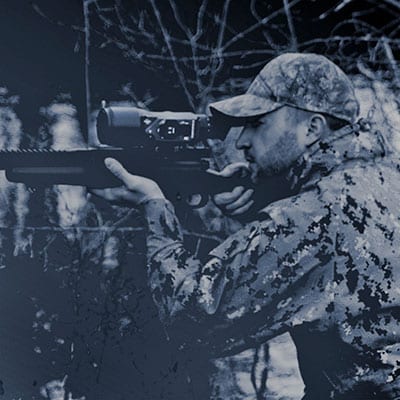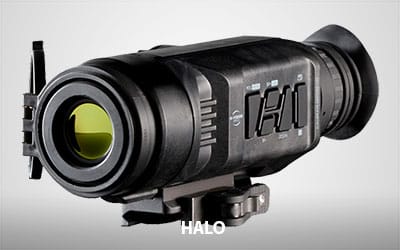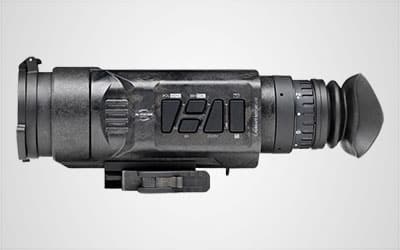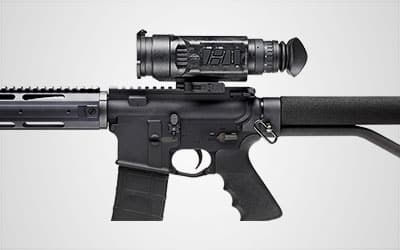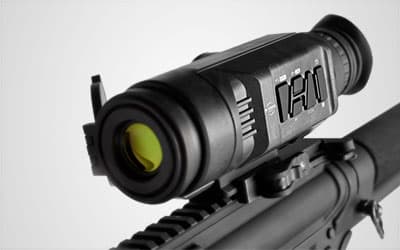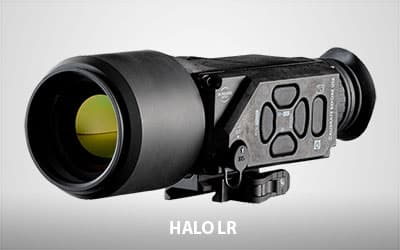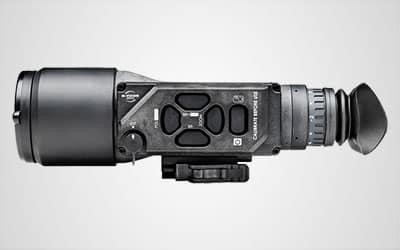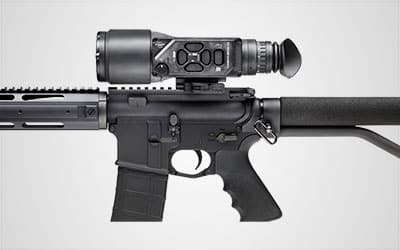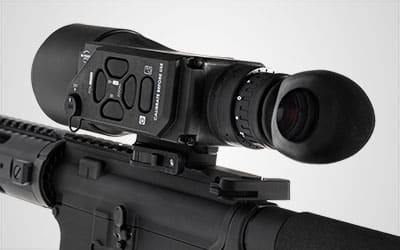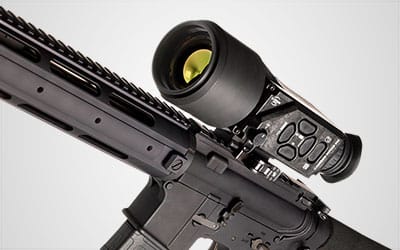 N-Vision HALO & HALO LR

Thermal Scopes
Lightweight and compact HALO Thermal Scopes feature state-of-the-art 12 micron 640 x 480 thermal sensors with outstanding image clarity and extended detection ranges. Available with a 50mm or 25 mm lens, HALO also features long lasting battery life, waterproof housings, 60Hz refresh rate, digital zoom, and most impressively, unique Region of Interest (ROI) Optimization that enhances image clarity at your point of aim. 
Export Statement
It is the responsibility of the buyer to comply with export control laws and regulations of the United States Government and to obtain export licenses if required.Learn more >
Equipped with 12 micron thermal sensors and high end germanium lenses, HALO Thermal Scopes are the ultimate solution for serious hunters, military operators, and shooting enthusiasts. Step up to unparalleled target acquisition and engagement capabilities with HALO and HALO LR!


50mm or 25mm Lens
Choose HALO for a wider field of view and medium range over 1100 yards, or HALO LR with a 50mm lens for long range detection over 2000 yards. The lenses are made with Anti-Reflective (AR) coated high speed (F1.2) Germanium optics.
Seek, Target,  Engage
Day or night, track and pursue your prey with confidence! N-Vision thermal detects heat signatures invisible to the naked eye. Identify unsuspecting targets in the bush, close quarters terrain, or in open fields. Engage with assurance. HALO Thermal Scopes give you a visible edge in the pursuit of your trophy quarry—even in the most challenging of weather conditions!
Unparalleled Detection Ranges
Detect and identify heat signatures at extended ranges with state of the art 640X480, 12 micron sensor, fast 60 Hz refresh rate, and superior optics. Available in 25mm or 50mm objective lens configurations, both with 2X/4X/8X digital zoom, HALO is built for advanced target acquisition.

Observe Targets in Complete Darkness
Observe your targets in complete darkness while utilizing any of the 4 polarity mode options: Black Hot, White Hot, White Edge Detect, or Black Edge Detect. Optimize your viewing experience by selecting the ideal polarity to maximize contrast and clarity.
Enhance and Target Your Prey
HALO Thermal Scopes are equipped with unique Region of Interest (ROI) optimization that enhances image clarity at your point of aim. Unlike comparable thermal scopes, HALO allows you to pre-set your desired size of interest in ¼, ½, or full screen modes. Choose from eight reticle types and save multiple zeros.
N-Vision HALO & HALO LR Thermal Scopes Specifications
Model
HALO (25mm)
HALO-LR (50mm)
MPN
HALO
HALO-LR
Sensor Resolution
640 x 480
Sensor Pitch
12µm
Detection Range
1120 yds
2020 yds
Lens
F1.2 Germanium Lens
Refresh Rate
60 Hz (9Hz available)
Field of View
18 x 14 degrees
9 x 7 degrees
Digital Zoom

1x/2x/4x

Spectral Response
7.5 – 13.5µm
Image Capture (internal memory)
60 images
Video Output
USB and Analog
Waterproof Rating
IP67
Batteries
CR123 (4)
Length
6.8″ (172mm)
8.5″ (215mm)
Width
2.6″ (65mm)
3.2″ (82mm)
Height
2.9″ (74mm)
3.1″ (80mm)
Weight
20.4oz (580g)
28.2oz (800g)

Specifications are subject to change without notice.