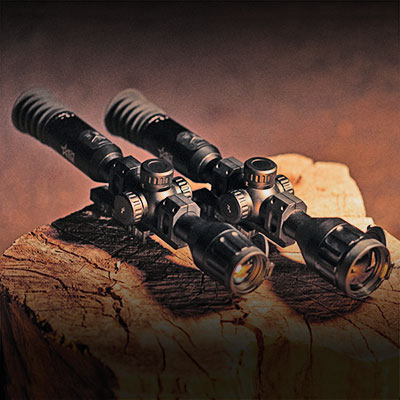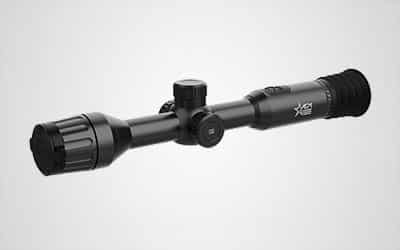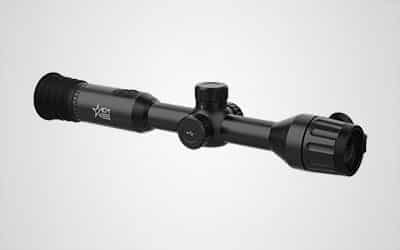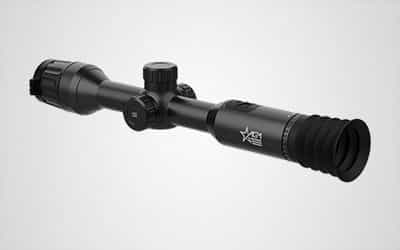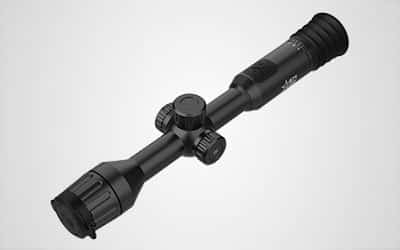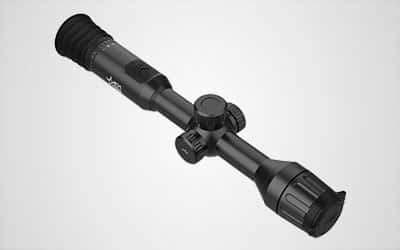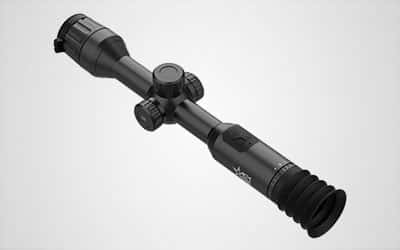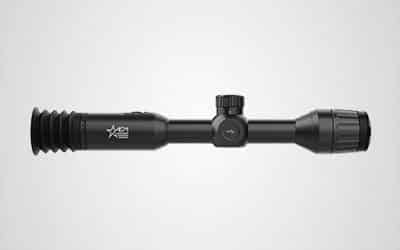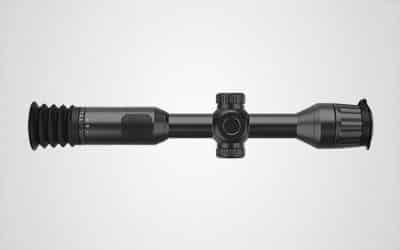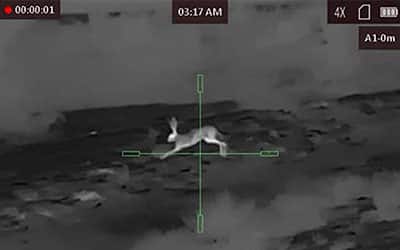 AGM Adder

Thermal Imaging Riflescope
Mounting on standard 30 mm scope rings, AGM Adder thermal riflescopes were developed for 24 hours operation under any weather and environmental condition, making them well suited to patrolling or hunting. Choose between two objective lens options: a 35mm lens for medium range shooting, or a 50mm lens model for long range. Detection range is up to 2600 meters. Store or stream photos/video.
Export Statement
It is the responsibility of the buyer to comply with export control laws and regulations of the United States Government and to obtain export licenses if required.Learn more >
The AGM Adder comes in four models with either 384×288 or 640×512 resolution, and either a 35 mm or 50 mm objective lens. In all Adder models the high-sensitivity thermal detector and 1024×768 OLED display provide a clear image even under harsh conditions such as darkness, fog, smoke, dust, rain, snow, wood, camouflage, etc.
Adder scopes are equipped with a unique dual power system. Two built-in 18650 rechargeable batteries together with one CR123A replaceable Lithium battery provide up to 15 hours of continuous operation.
Fast 64GB EMMC storage is included for on-board video recording and image capture. Shot Activated Recording (SAR) frees you from having to remember to start recording. A Wi-Fi module for live video streaming and video/images recording is also available.
All Adder models mount on standard 30 mm scope rings. The traditional-style 30mm tube meets the needs of professional hunters who value traditions and seek technological superiority.
AGM Adder Features
384×288 or 640×512 thermal resolution
12μm high-sensitivity detector
Fast 50 Hz imaging
High-resolution OLED display
1x, 2x, 4x, 8x digital zoom
On-board video and audio recording
Shot Activated Recording (SAR)
Wi-Fi data transmission
Fast 64GB EMMC built-in storage
Various reticle types and colors
Adjustable color palettes
Standby mode
Waterproof & shockproof
Dual power system
Up to 15 hours continuous working
External power supply capability
Limited 3-year warranty
AGM Adder Specifications
TS35-384
TS50-384
TS35-640
TS50-640
MPN
3142455005DTL1
3142455006DTL1
3142555005DTL1
3142555006DTL1
UPC
850038039158
850038039165
850038039172
850038039189
Resolution
384 × 288
640 × 512
Detector
12μm, Uncooled, 50 Hz, < 35 mK (25°C, F# = 1.0)
Lens System

35 mm; F/1.0

50 mm; F/1.0

35 mm; F/1.0

50 mm; F/1.0

Magnification

3×–24×

4×–32×

2×–16×

2.5×–20×

Field of View

7.5° × 5.6°

5.4° × 4.0°

12.5° × 10.0°

8.8° × 7.0°

Detection Range

1800 m

2600 m

1800 m

2600 m

Digital Zoom

1×, 2×, 4×, 8×

Eye Relief

≥ 60 mm

Diopter Adjustment

-5 to +5 dpt

Display

1024×768, 50 Hz, OLED

Reticle

5 types, 4 colors, on/off

Boresight Adjustment

Digital Controlled

Boresight Increment

0.13 mil / 0.44 MOA

0.09 mil / 0.31 MOA

0.22 mil / 0.73 MOA

0.15 mil / 0.51 MOA

Distance Measurement

Stadiametric Rangefinder

Palettes

Black Hot, White Hot, Red Hot, Fusion

Scene Mode

Jungle, Recognition

Shot Activated Recording (SAR)

Yes

Picture In Picture Mode (PIP)

Yes

Wi-Fi Hotspot

Yes

Standby Mode

Yes

Video/Audio Recording

Yes/Yes

Picture Snapshot

Yes

Defective Pixels Correction (DPC)

Yes

CVBS Output

Yes (via USB)

Uniformity Correction

Auto, Manual, External Correction

Storage

64 GB EMMC

Battery Type

Two 18650 Rechargeable Batteries (built-in) and one CR123 Battery

Battery Life

(Operating, 20°C) Up to 15 hrs Up to 15 hrs Up to 13 hrs Up to 13 hrs

Power Supply

5 VDC/2 A, USB Type-C, Supports QC3.0

Operating Temperature Range

-30°C to +55°C (-22°F to +131°F)

Degree of Protection

IP67

Weight (w/o mount)
890 g ( 1.96 lb)
970 g ( 2.14 lb)
890 g ( 1.96 lb)
970 g ( 2.14 lb)
Overall Dimensions (w/o mount)
407 × 78× 76 mm (16.0 × 3.1 × 3.0 in)
420 × 78 × 82 mm (16.5 × 3.1 × 3.2 in)
407 × 78× 76 mm (16.0 × 3.1 × 3.0 in)
420 × 78 × 82 mm (16.5 × 3.1 × 3.2 in)