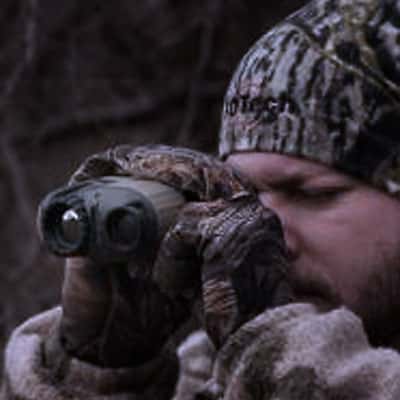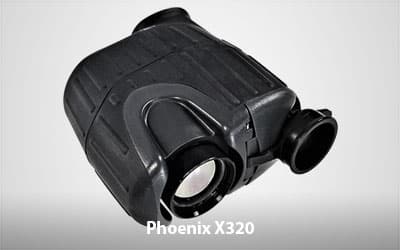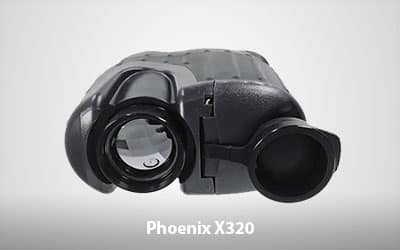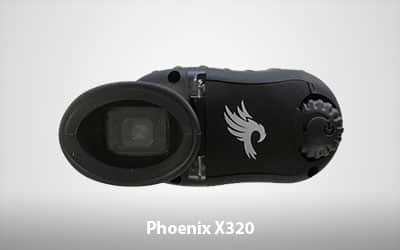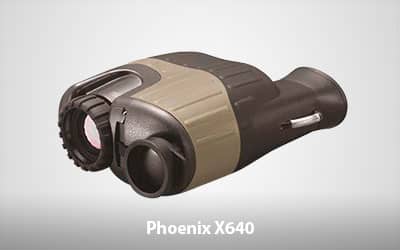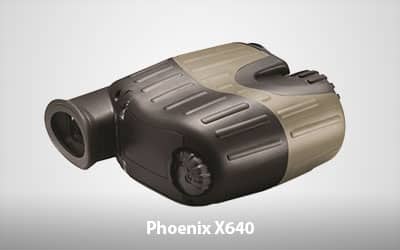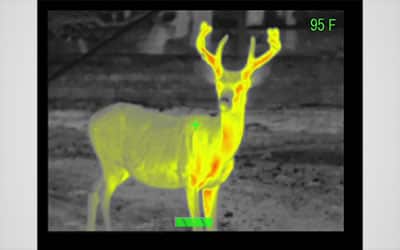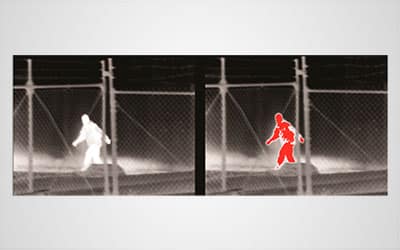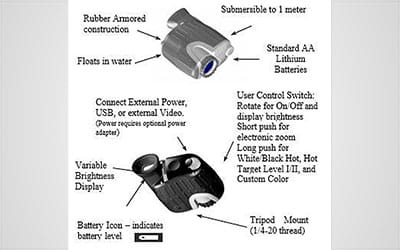 Visimid Phoenix X320/X640

Handheld Thermal Imager
See in complete darkness and through dust, smoke, light fog, foliage, and even thin walls with these pocket-sized and affordable thermal imagers. Lightweight but rugged, and submersible (up to 1m), Phoenix imagers deliver crisp images along with video output for live recording. Simple 1-button operation, programmable e-zoom, and five color palettes help pinpoint what you're looking for.
Export Statement
It is the responsibility of the buyer to comply with export control laws and regulations of the United States Government and to obtain export licenses if required.Learn more >
With the small size, rugged design, and simplicity, you can now focus on the job at hand, rather than the camera in your hand. This thermal imager is perfect for law enforcement, security surveillance, farmers and ranchers, and outdoor enthusiasts. It is easy to use with all functionality controlled by a single button, there is no fumbling around in the dark trying to navigate menus. The colors in the display are configurable and can be set to color only objects of specific temperature.
Phoenix X320/X640 Features & Benefits
X320: 320 x 240 Resolution
X640: 640 x 480 Resolution
X320: Detect Human Activity up to 800 Yards Away
X640: Detect Human Activity up to 800 Yards Away (25mm lens) or 1100 Yards Away (35mm lens)
X320: 2x, 3x or 4x Programmable Electronic Zoom
X640: 2x–10x Programmable Electronic Zoom
17 Micron Pitch Thermal Imaging Array
7-14 Micron Spectral Response
12° × 9° FOV
30 Hz Frame Rate (9 Hz available)
Fully Dimmable Microdisplay for Covert Operation
White Hot, Black Hot and 3 Color Modes
Temperature Measurement & Crosshair Enabled via Supplied Software CD
Single Handed 1-Button Operation (right or left)
Configurable Function Button
Survives Accidental Drops & Submersion (up to 1m)
Ultra-Compact to Stow Easily in Pocket
Light Weight (13 ounces or 369 grams)
X320: Up to 6 Hours Continuous Operation with 2 AA Lithium Batteries
X640: Up to 5 Hours Continuous Operation with 2 AA Lithium Batteries
12 VDC Auxiliary Power-In Jack
NTSC Auxiliary Video Out
Integral Rubber Eye Cup
Tripod Mount (1/4 – 20 thread)
3-Year Warranty
Phoenix X320/X640 Camera Kit
Includes:
USB Cable
User Interface Software
Lens Cloth
Neck/Wrist Straps
User Manual
AA Batteries*
*Compatible with AA alkaline batteries, but improved performance can be obtained with lithium-style batteries.
Visimid Phoenix X320/X640 Specifications
Model
X320
X640
MPN & UPC
MPN
TAT173WN2PRED21
TAT163WN2PRED11
UPC
849815005509
849815006759
Focal Plane Array
Material & Structure
Amorphous Silicon Microbolometer
Resolution
320 x 240
640 x 480
Spectral Response

7 to 14 μm (filter bandwidth)

Thermal Sensitivity
≤ 40 mK
Thermal Imaging Performance
Start-up Time
5 seconds (includes 2-second display of start-up logo)
Brightness / Contrast
Fully automatic
Range to Detect Human Activity
800 yards (25mm)
800 yards (25mm)
1100 yards (35mm)
E-Zoom
2X, 3X, or 4X programmable e-zoom
2X – 10X programmable e-zoom
Infrared Polarity
White hot, black hot, detection palettes and custom color modes
Optics
FOV (H x V)
12° x 9°
24° x 18° (25mm) and 18° x 13.5° (35mm)
Focal Length
25 mm
25 and 35 mm options
Minimum Focus Distance
3 ft. (1 m)
Video
Output Format
Simultaneous NTSC output available on rear outlet jack
Viewfinder Display
Color LCD (320 x 240 pixels)
Color LCD (640 x 480 pixels)
Viewfinder Dimming
Integral to power on/off switch
Power
Power Source
2 AA batteries (lithium recommended)
Operating Time
6 hours with lithium at room temperature
5 hours with lithium at room temperature
Auxilary Power
12 VDC input on rear outlet jack
Environmental Characteristics
Operating Temperature
-4 °F to 140 °F (-20 °C to 60 °C)
Storage Temperature
-4 °F to 176 °F (-20 °C to 80 °C)
Water & Shock Resistance
Water-resistance to 3 ft. (1 m) submersion (IP67), buoyant. Shock-resistance (MIL-STD-810G, Method 516.6). *
EMC Compliance
FCC Part 15 & CE Mark
Physical Characteristics
Size
5 ½" L x 4 ½" W x 2" H (14 x 11.4 x 5.1 cm)
Weight (batteries installed)
13 oz (369g)
13 oz (369g) for 25mm lens
14 oz (397g) for 35mm lens
Eyecup
Integral to camera body
Ordering Information
Part Numbers
30Hz Camera – 5002021-1
30 Hz – 24° Camera – 5002330-1
30 Hz – 18° Camera – 5002331-1
Camera Features

White hot, black hot, detection palette and custom color modes
On – screen battery level indicator
Left- or right-hand operation with rugged slip-resistant grip
¼ – 20 tripod mount
Tactile battery loading feature for stealth nighttime operation
External power input and video output jacks
Long eye-relief viewfinder for use with glasses, face shields, masks, etc.
Push-button control to activate feature set

Standard Equipment

2 AA lithium batteries
Neck strap & wrist
Lens cover
Lens cleaning cloth
USB cable
Interface software

Optional Equipment

MOLLE compatible soft pouch (5002070)
BNC video cable (5002068)
DVR cable (5002024)
A/C pwoer adapter (5002067)

All data subject to change without notice.
*Design qualified, units tested in production by request