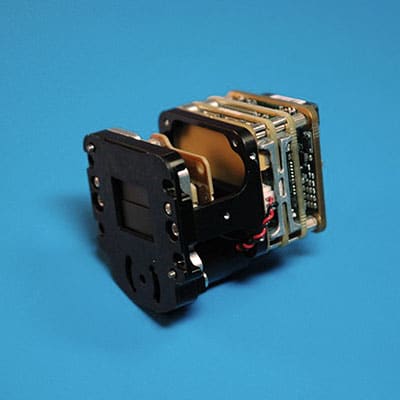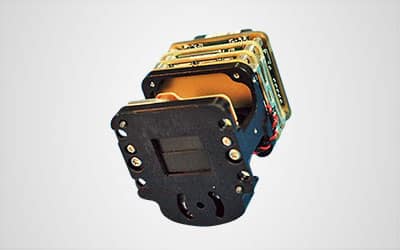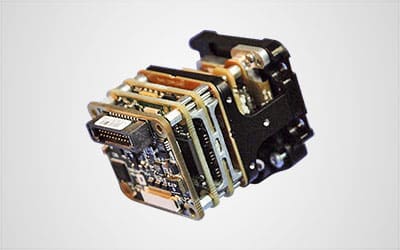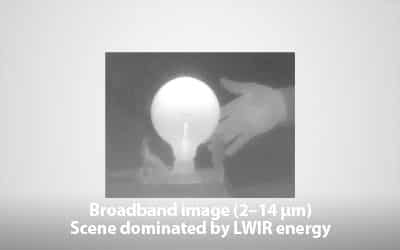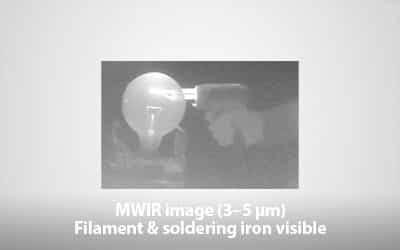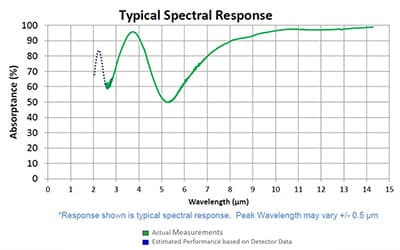 Visimid Phoenix Broadband

Thermal Imaging Core
The Phoenix Uncooled BroadBand Thermal Imaging Core is the only affordable broadband microbolometer on the market. This core delivers an expanded view of the electromagnetic spectrum, SWIR to LWIR, along with the ability to run at fast frame rates of up to 900 Hz. Custom interfaces are also available, including for power inputs, video formats, and lens options.
Export Statement
It is the responsibility of the buyer to comply with export control laws and regulations of the United States Government and to obtain export licenses if required.Learn more >
With shortwave to longwave infrared imaging, and fast frame rates up to 900 Hz, the Phoenix Uncooled Broadband Thermal Imaging Core is well suited to a variety of applications:
Furnace and Boiler Inspection
Laser Absorption Spectrometry
Machine Vision
Laser Beam Profiling
Fast Event detection
Combustion Process Monitoring
Welding Process Inspections
Many Others
Key Features
Sensitivity from 2–14 µm;

 

NETD 65 mK (8–12 µm)
640×480 (17µm pitch FPA)
Simultaneous NTSC and CameraLink video (2 channels)
USB and LVTTL serial communication interfaces
Electronic zoom 1X—8X
30 Hz frame rate (up to 900 Hz available)
GigE PoE available
Enclosures and optics available (call for quote)
Specifications
Detector

Uncooled a-Si Microbolometer

Resolution

640×480 17μm

Sensitivity

2–14 μm

Optics

f/1.0 15.7 mm FL 40˚ (HFOV broadband lens optional)

Size

1.5" x 1.5" x 1.5"

Weight

52 g

Power

< 1.1 Watt

Power Input

1.8–4.0 VDC or 6–18 VDC

Turn on time

< 4 sec

Video

Two simultaneous channels (NTSC Analog Video + CameraLink Base Digital)

Frame Rate

30 Hz (up to 900 Hz available)

Interface

User GUI, LVTTL, and USB serial control*

*Custom interfaces available. Calibration using your specific optics available.