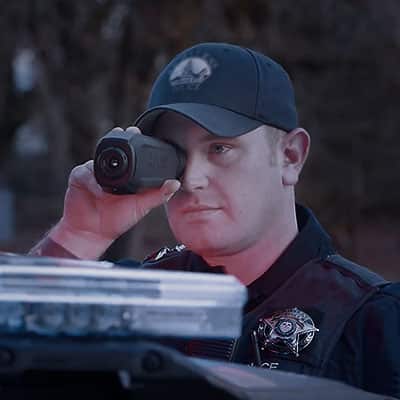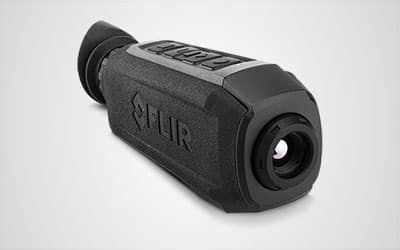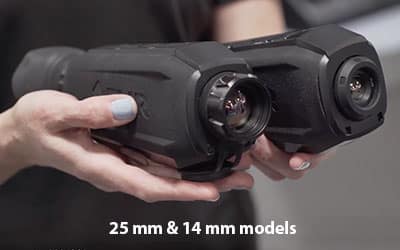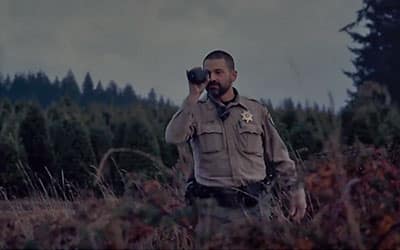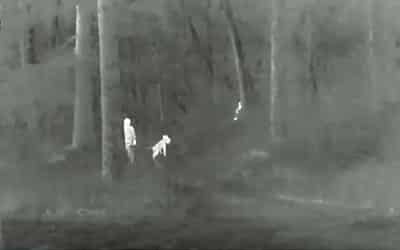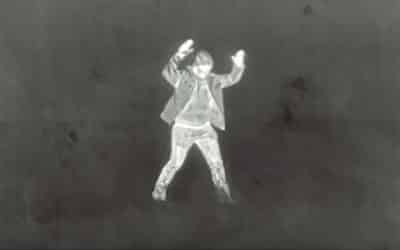 FLIR Scion™ PTM

Professional Thermal Monocular
Built to equip law enforcement professionals with superior thermal surveillance, the FLIR Scion PTM packs high-performance thermal imaging and FLIR TruWITNESS® compatibility into a rugged, IP67-rated handheld monocular. Instantly stream encrypted thermal footage of any pursuit, evidence recovery, or search and rescue effort to the command center via wireless network. 
Export Statement
It is the responsibility of the buyer to comply with export control laws and regulations of the United States Government and to obtain export licenses if required.Learn more >
FLIR outfits law enforcement professionals with tools to counter unseen threats. Delivering definitive performance at any time of day or night, the FLIR Scion is FLIR's most feature rich commercial thermal handheld monocular and brings a new level of technology to public safety agencies. A smooth 60 Hz refresh rate, the highly regarded FLIR Boson thermal core paired with high grade optics, and picture-in-picture zoom together capture minute details from a distance. These thermal surveillance capabilities, combined with geotagged video recording, live video transmission, and FLIR TruWITNESS compatibility, add up to real-time peripheral awareness of suspects, team members, and standbys.
Superior Thermal Detection
The FLIR Scion PTM pierces complete darkness, glaring light, and lingering haze to provide superior awareness in difficult conditions. The advanced image processing of FLIR's Boson thermal core paired with a 60 Hz image refresh rate provides smooth, unwavering vision in challenging environments.
Rich User Interface
The full-featured Scion PTM packs onboard recording, picture-in-picture zoom, and intuitive controls into a rugged thermal optic. Easily accessed internal menus allow rapid switching between six different thermal palettes and provide easy access to advanced features. GPS geotagging, onboard recording, and expandable microSDTM storage offer superb evidence review options. The rugged, IP67-rated housing protects key components in vital situations.
Live Encrypted Video Streaming
Pairing the Scion PTM with FLIR's innovative TruWITNESS platform links powerful thermal imaging with other smart sensors on the ground, in the air, and everywhere in-between, providing enhanced situational awareness and real-time centralized information for public safety agencies.
Onboard Video and Image Recording
Capture any encounter in sharp thermal imaging and store over 2 hours of video or 10,000 images in 2GB of internal storage. Expand that capacity via the built-in micoSDTM card slot (up to 128 GB). Bluetooth and Wi-Fi capabilities allow quick and simple file transfers between devices.
Specifications
Scion PTM166
Scion PTM336
Scion PTM366
MPN
7TM-01-F310
7TM-01-F320
7TM-01-F330
UPC
849815010169
849815010176
849815010183
Core Technology
BOSON 12 μm VOx Microbolometer
Detector Resolution
640 × 512
320 × 256
640 × 512
Lens System
25 mm
Field of View
31° × 24°
9° × 6.5°
18° × 13°
Optical Magnification
.7x
2.6x
1.3x
Digital Zoom
1X | 2X | 4X | 8X
1X | 2X | 4X
1X | 2X | 4X | 8X
Refresh Rate
60 Hz
Video Recording
Yes
Image Capturing
Yes
Internal Memory
2 GB Internal Storage / Optional microSD™ Card (up to 128 GB)
Focus ∞
Manual
Eye Relief
16 mm
Display
Quad-VGA (1280×960) High Definition Display
Display Focus
Manual
User Interface
Temperature Imaging Modes (Thermal Palettes)
White Hot; Black Hot; Iron Bow; Rainbow; Graded Fire; Lava
Viewing Modes
Scouting, Picture-in-Picture
Picture While Recording (PWR)
Yes
Date/Time Stamp
Yes
Auto Power OFF
Yes
Magnetic Compass
Yes
Accelerometer
Yes
Interfacing
USB Type
USB-C; Power In; Video Out; Video; Image File Transfer
Power
Battery Life
Up to 4.5 hours at 20°c
Battery Type
6x CR123A 3V Lithium Battery
Communications
NFC (Near-Field Communications)
Yes
Bluetooth™
BLE 4.1+
Wi-Fi
Video Streaming
GPS
No
Yes
FLIR TruWITNESS® Integration

Yes

Physical
Size
227 x 76.8 x 60.5 mm (9 x 3 x 2.4 in)
239 × 76.8 × 60.5 mm (9.4 × 3 × 2.4 in)
Weight
Without Batteries: 452 g; With Batteries 572 g
Color (Housing)
Green / Black
Mounting
1/4-20 Tripod Mount

Specifications are subject to change without notice.