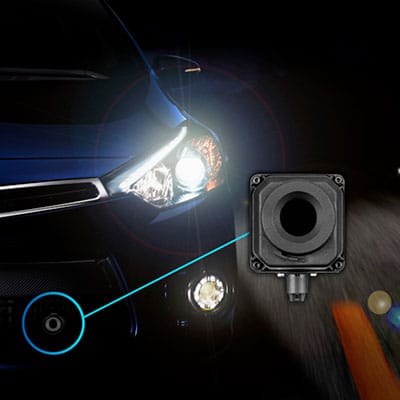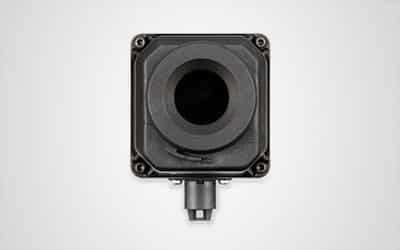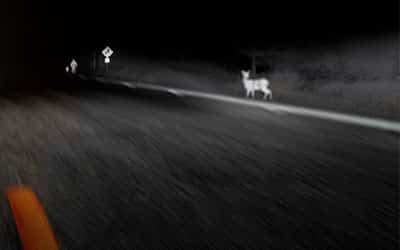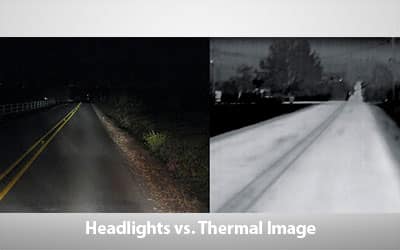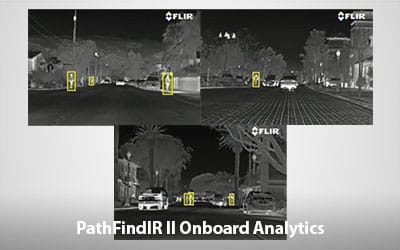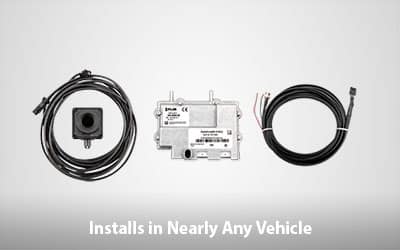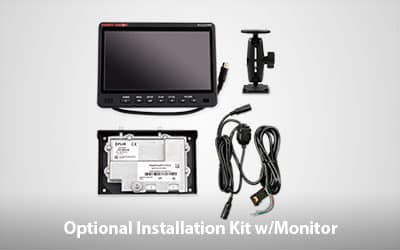 FLIR PathFindIR II

Mobile Thermal Camera
PathFindIR II is a powerful thermal night vision system that lets you see road hazards clearly in total darkness, detecting and alerting you to nearby vehicles, pedestrians, cyclists, animals, and virtually any other hazard from farther away, and as they approach the road from either side. Rugged design, simple installation, affordable price, optimized for driving applications.
Export Statement
It is the responsibility of the buyer to comply with export control laws and regulations of the United States Government and to obtain export licenses if required.Learn more >
Headlights Alone Are Not Enough!
Headlights usually only let you see about 450' straight ahead, but PathFindIR II sees heat not light, so you can see everything in front of you up to four times farther down the road. Now you can see clearly, night and day, in good weather and bad, without being blinded by the glare of oncoming headlights.
PathFindIR II is used in a variety of transportation and driving vision enhancement applications. While the unit is designed for automotive and trucking OEM's such as BMW, the PathFindIR has found its way into a variety of other OEM segments. Fire rescue, recreational vehicles, maritime, and UGV's are all benefiting from the compact, sealed package, and fast integration design.
Unique in the industry, PathFindIR II is an automotive-qualified system that is hermetically sealed, rated to IP69, with an integrated, automatic window heater. It uses 12 VDC input power, and standard NTSC video is output for compatibility with most monitors or displays.
Intended as an aftermarket addition, PathFindIR II is based on a 320×240 thermal camera system with a 24° field of view. FLIR also offers alternative thermal imaging systems for applications that require wider or narrower fields of view, choices of AGC levels, color, digital zoom, higher resolutions, or smaller packing volume.
PathFindIR II Features & Benefits
See in Total Darkness. Automatic detection and alerts of pedestrians and animals at night and through light fog, dust, and smoke.
High Impact Optic. Rugged design assures operability even in the toughest environments.
Optimized lens. 24° FOV lens balances longer detection range with viewing of either side of road.
Optical Heater. Automatically activates when temperature reaches 4°C providing use in cold weather conditions.
Sealed Design. IP69 rated, hermetically sealed providing extra insurance in all weather conditions.
Small form factor. 2.6"×3.4″×3.2″ allows integration into many tight spaces or OEM systems.
Resolution. 320×240 resolution provides crisp clean images and greater viewing distances.
Specifications
Thermal Imager
Sensor Type
320 x 240 Uncooled Microbolometer
Field of View
24° (h) x 18° (v)
Spectral Band
8-14 microns (LWIR)
Outputs
NTSC
Power
Power Requirements
12 VDC
Power Consumption
2 W (6 W w/heater on) 1.8 A max. system current
Environmental
Operating Temp
-40°C to 80°C
Weather Resistance (Camera)
Hermetically Sealed, Automotive Qualified
Weather Resistance (ECU)
Non-Hermetic; Passenger Compartment mount required
Window
High-Impact Resistant Optic w/ Built-in Automatic Heating Element
Replaceable Window
Dimensions, Weight & Mounting
Camera Dimensions
2.6″ × 3.4″ × 3.2″ (60 × 86 × 82 mm)
Camera Weight
0.6 lb (300 g)
ECU Dimensions
5.8″ × 4.3″ × 0.9″ (148 × 110 × 24 mm)
ECU Weight
0.7 lb (350 g)
Misc
MPN
NTV-KIT485
SKU
00616909358625