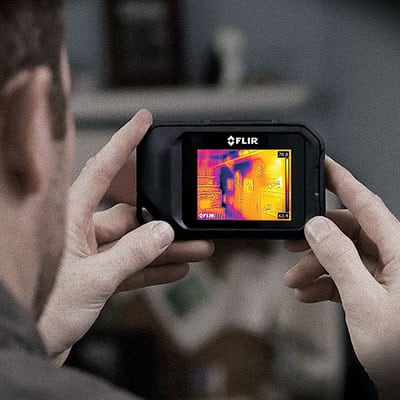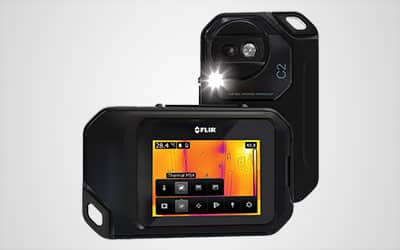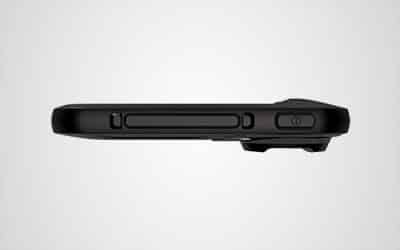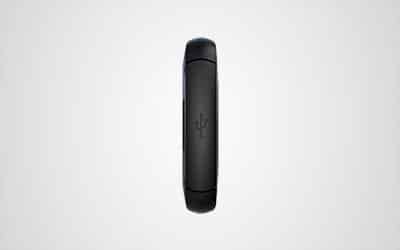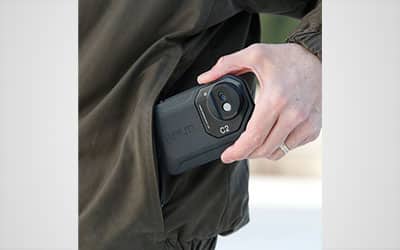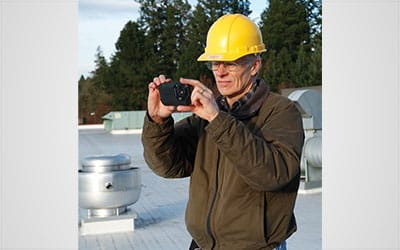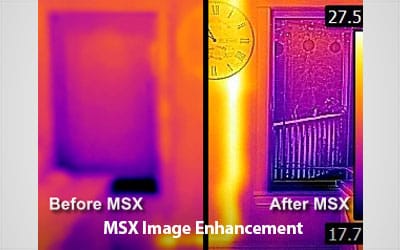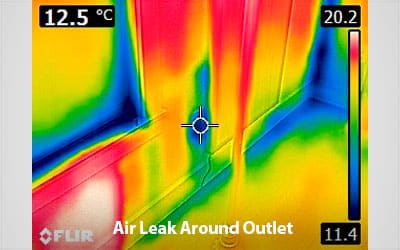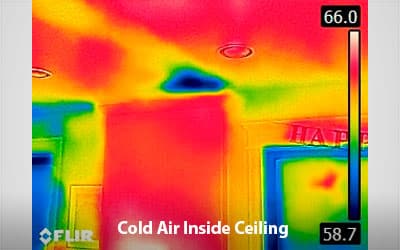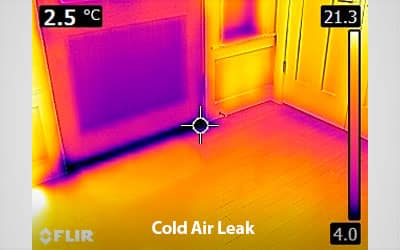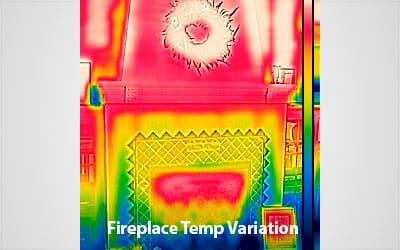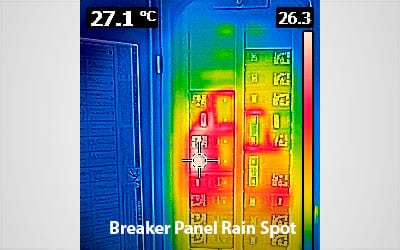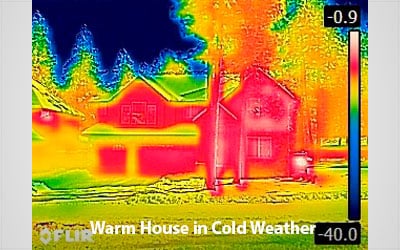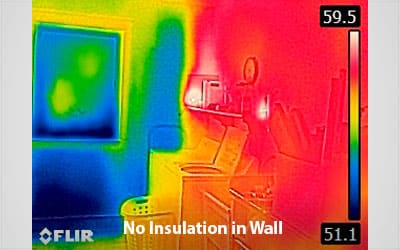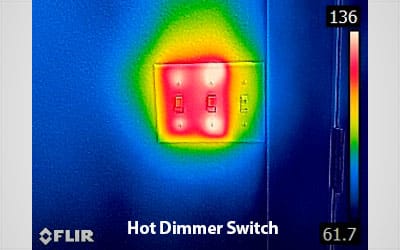 FLIR C2

Compact Thermal Imager
The very affordable FLIR C2 is the world's first full-featured, pocket-sized thermal camera designed for a wide range of building and electrical/mechanical applications. With a C2 in your pocket, you will always be prepared to find hidden heat patterns that reveal energy waste and potential failures. Fully radiometric imagery clearly displays electrical hotspots, structural defects, plumbing clogs, HVAC issues, and much more.
Export Statement
It is the responsibility of the buyer to comply with export control laws and regulations of the United States Government and to obtain export licenses if required.Learn more >
Pocket, Portable, and Ready to Go
The slim, light profile of the FLIR C2 fits comfortably in any work pocket, so you can always keep it at hand. Never miss an opportunity to uncover invisible structural defects or energy issues, and show them to customers or managers. Use your C2 as a non-destructive assessment tool and a reliable way to verify the success of completed repairs.
Show More with Sensitive Thermal Imaging and a Wide FOV
The C2's 4800-pixel resolution, high sensitivity detector captures and displays subtle thermal patterns and small temperature differences. A generous 45° field-of-view frames in more of the scene the way pros need to see it.
MSX® Image Enhancement Only From FLIR
FLIR's unique MSX® feature is built into the C2. MSX adds key details from the onboard visible light camera to the entire infrared image in real time. The result is an all-in-one, undiluted thermal picture with visible light features that lets you instantly recognize where the problematic heat pattern is. MSX® is real-time whether watching the camera's LCD or streaming video over USB.
Full Radiometric Flexibility for Powerful Reports
Save thermal image JPEGs instantly, then conveniently adjust and analyze them later with FLIR Tools to isolate temperature measurements on any pixel and create convincing reports. JPEG images from the C2 store 4,800 individual measurements that can be post analyzed using the FLIR Tools software that is included with the camera. You can analyze, change color palettes, and access both thermal and visible imagery to create convincing reports.
FLIR C2 Features & Benefits
Light, slim profile fits comfortably in any work and street-wear pocket
Brilliant 3" intuitive touch screen with auto orientation for easy viewing
FLIR's proprietary MSX® multi-spectral-imaging feature gives you stunning image clarity
Built-in LED spotlight you can use as a flashlight and for photo illumination
Wide angle lens is optimized for building applications and other large image needs
Fully radiometric images lets you measure any point on the image in post analysis on scenes between -10°C to 150°C (14°F to 302°F)
Streaming video via FLIR Tools, a feature not usually available on low-cost systems
Includes FLIR Tools professional reporting software for Mac or PC
FLIR's unique 2-10 warranty, covering parts and labor for two years and the detector for ten
Big snapshot button stores thermal, visible, and MSX in each JPEG
Easy-access on-off button powers up fast USB Micro-B File & Data Transfer
FLIR Tools Software for PC and Mac
Import, search, filter, and view FLIR JPEG images directly from your FLIR handheld camera via USB cable or by downloading from the imager's SD card
Edit radiometric images to thermal tune level and span, change the palette, or adjust parameters such as emissivity, reflective temperature, and more
Add measurement tools: spots, area boxes, circles, lines, Delta T
Add text annotations and edit image descriptions
Create professional PDF image sheets and reports
Add headers, footers, and logos
Create, import, edit, and export text annotation templates (PC only)
Create custom PDF report templates (Mac only)
Choose a report format: horizontal IR + DC, vertical IR + DC, horizontal IR + IR
Edit MSX images and "Sketch on IR/Visual" images
Display stored compass and GPS information
Stream live video from compatible cameras via USB or Ethernet (PC only)
Import and playback stored MP4 video imported from the camera (Mac only)
Switch between IR, DC, Thermal Fusion, PiP, and MSX modes
Re-open saved PDFs for further editing and revisions (Mac only)
Export reports to print or email for easy sharing
Manual IR/Visual image grouping and ungrouping (PC only)
Import, play and analyze radiometric CSQ and SEQ movies (PC only)
Create temporal plots from radiometric CSQ and SEQ movies (PC only)
FLIR C2 Included Kit
FLIR C2 Imaging System
Battery (inside camera)
Lanyard
Power supply/charger with EU, UK, US, CN and Australian plugs
Printed Getting Started Guide
USB memory stick with documentation
USB cable
FLIR C2 Specifications
Model
FLIR C2
Imaging and Optical Data
IR Sensor
80 × 60 (4,800 measurement pixels)
Thermal Sensitivity
‹ 0.10°C
Field of View
41° x 31°
Minimum Focus Distance
Thermal: 0.15 m (0.49 ft.)
MSX®: 1.0 m (3.3 ft.)
Image Frequency
9 Hz
Spectral Range
7.5 – 14 µm
3″ Display (Color)
320 x 240 pixels
Auto Orientation
Yes
Touch Screen
Yes
Image Presentation Modes
Thermal Image
Yes
Visual Image
Yes
MSX®
Yes
Gallery
Yes
Measurement
Object temperature range
-10°C to +150°C (14 to 302°F)
Accuracy
±2°C (±3.6°F) or 2%, whichever is greater, at 25°C (77°F) nominal
Measurement Analysis
Spotmeter
On/Off
Emissivity Correction
Yes; matte/semi/glossy + user set
Measurments Correction
Reflected apparent temperature Emissivity
Set-Up
Color Palettes
Iron, Rainbow, Rainbow HC, Gray
Storage Media
Internal memory stores at least 500 sets of images
Image file format
Standard JPEG, 14-bit measurement data included
Video Streaming
Non-Radiometric IR-Video Streaming
Yes
Visual Video Streaming
Yes
Digital Camera
Digital Camera
640 x 480 pixels
Digital Camera, Focus
Fixed Focus
Additional Information
USB, Connector Type
USB Micro-B: Data transfer to and from PC, iOS and Android
Battery
3.7 V Rechargeable Li-ion polymer battery
Battery Operating Time
2 hours
Charging System
Charged inside the camera
Charging Time
1.5 hours
External Power Operation
AC adapter, 90-260 VAC input
5 V output to camera
Power Management
Automatic shut-down
Operating Temperature Range
-10°C to +50°C (14 to 122°F)
Storage Temperature Range
-40°C to +70°C (-40 to 158°F)
Weight
0.13 kg (0.29 lb.)
Size (L x W x H)
125 x 80 x 24 mm (4.9 x 3.1 x 0.94 in.)
System Includes

Infrared camera
Battery (inside camera)
Lanyard
Power supply/charger with EU, UK, US, CN and Australian plugs
Printed Getting Started Guide
USB memory stick with documentation
USB cable
Specifications