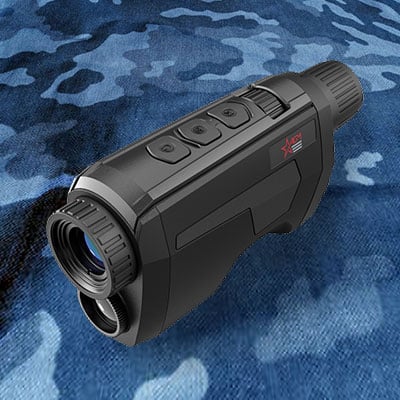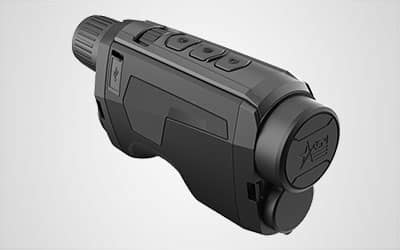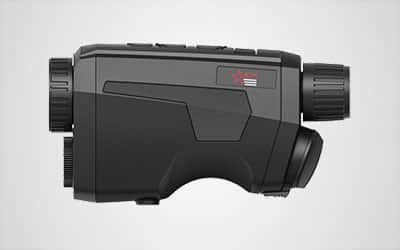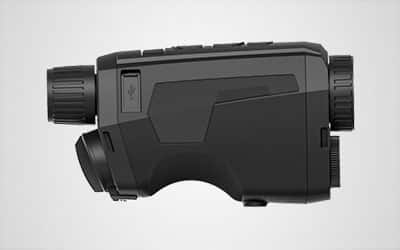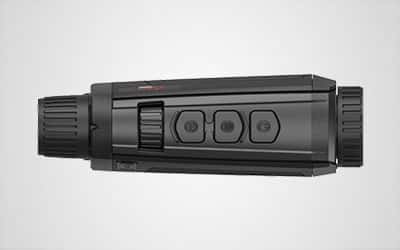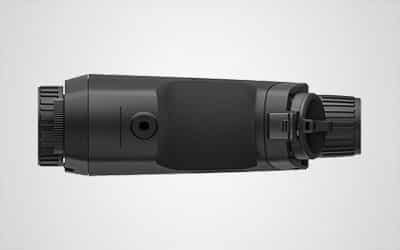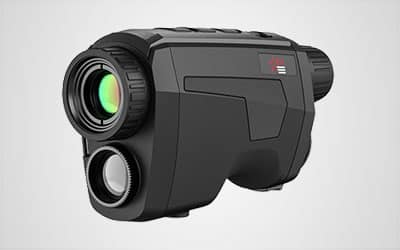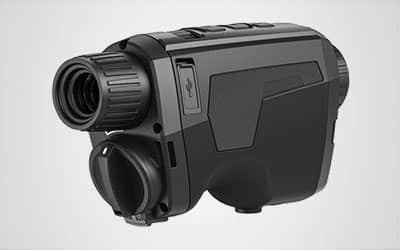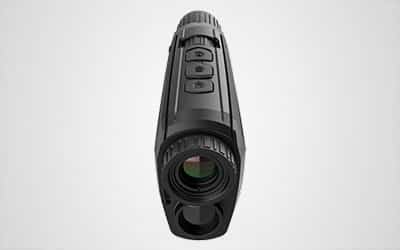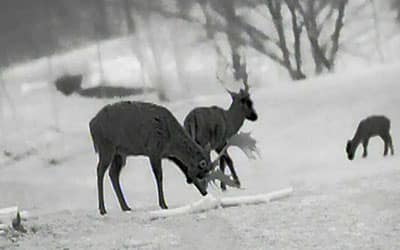 AGM Fuzion

Thermal & Optical Monocular
This bi-spectrum monocular combines the best of two worlds: high sensitivity thermal images and ultra-low light optical images. The user can pick one or the other, or a fusion image using both, to effortlessly adapt to varying conditions. Fuzion is a "must have" tool for hunters and outdoor enthusiasts who demand the highest performance in the most adverse conditions, or anyone who needs better vision in the dark. 
Export Statement
It is the responsibility of the buyer to comply with export control laws and regulations of the United States Government and to obtain export licenses if required.Learn more >
The AGM Fuzion Thermal & Optical Bi-Spectrum Monocular offers three different variants of image view: thermal, visible light, and bi-spectrum fusion of thermal and visible images. The user can effortlessly switch among these variants as needed to adapt to different environmental conditions.
Fuzion is equipped with a 12μm high sensitivity thermal detector, an ultra-low light optical detector, a 1024×768 OLED display, and an eyepiece with a large field of view. The monocular can quickly detect hiding objects even under extreme environments such as smoke, fog, rain, snow, etc.
This versatility makes Fuzion widely applicable to scenarios from hunting to recon to search and rescue and law enforcement. Fuzion is waterproof and operates flawlessly over a wide range of temperatures, so it performs well even in severe weather conditions and challenging environments.
The Fuzion's user-friendly interface, and its comfortable, ergonomic operating controls, makes using it incredibly simple right out of the box. A single 18650 rechargeable Lithium battery powers Fuzion for up to 5-hours of operation. In addition, an external power supply can be used to extend operating time. Fuzion comes with a 3-year warranty.
Key Features
Bi-spectrum image fusion and object highlight
12 μm, 35 mK NETD high sensitivity thermal detector
384×288 or 640×512 thermal resolution
Ultra-low illumination optical channel
1920×1080 optical resolution
Selection of thermal view channel, visible light channel, or both combined
Advanced digital image processing technology
Detail enhancement and target recognition
Fast 50 Hz imaging
1x, 2x, 4x, 8x digital zoom
1024×768 resolution, 0.39-inch OLED display
Video recording and snapshot, built-in EMMC (16 GB)
Wi-Fi hotspot
Standby mode
Up to 5 hours continuous running
Waterproof
Limited 3-Year Warranty
AGM Fuzion Specifications
Model
TM25-384
TM35-384
TM35-640
MPN
3092451004TA21
3142455305RA31
3142455306RA51
UPC
810027778086
810027779205
810027779212
Detector Type

12 μm VOx Uncooled Focal Plane Arrays

Resolution
384 × 288
384 × 288
640 × 512
Refresh rate

50 Hz

Response Waveband

8 μm to 14 μm

Thermal Lens Focal Length
25 mm
35 mm
35 mm
Aperture

F1.0

Field of View (HxV)

10.5° × 7.9°

7.5° × 5.7°

12.5° × 10°

Magnification
2.5x – 20x
3.5x – 28x
2x – 16x
Digital zoom
1x, 2x, 4x, 8x
Observation Distance
1181 m
1653 m
1653 m
Monitor

1024×768, 0.39 inch, OLED, 50Hz

FFC (Flat Field Correction)

Auto, Manual, External Correction

Palettes

Black Hot, White Hot, Red Hot, Fusion, Visible, Image Fusion

Highest Temperature Spot Tracking

Yes

Scene Mode

Jungle, Recognition

Optical Image Sensor

1/2" Progressive Scan CMOS, 1960×1200@25fps

Optical Sensor Wavelength

400-1000 nm

Optical Module Lens Focal Length

22 mm

Thermal Lens Focal Length

25 mm

Hotspot

Yes

Sleep Mode

Yes

Built-in Storage

16 GB EMMC

Record Video

On-board video recording

Capture Snapshot

Yes

CVBS Output

Yes (via USB)

Battery Type

One 18650 rechargeable battery (removable)

Battery Operating Time
Up to 5 hours continuous running (@25°C, WiFi and CVBS off)
Up to 3 hours continuous running (@25°C, WiFi and CVBS on)
Battery Capacity Display

Yes

Power

5 VDC/2 A, USB Type-C interface Supports external power supply

Working Temperature

-20°C to 55°C (-4°F to 131°F)

Protection Level

IP67 (Waterproof)

Dimensions
161x87x51 mm
6.3×3.4×2.0 in
168x87x51 mm
6.6×3.4×2.0 in
168×87 x51 mm
6.6×3.4×2.0
Specifications are subject to change without notice.